Don't let anybody tell you that RSS feeds are dead. The oldest way to get a decent news feed that is presented with consistency to your political alignments can only be achieved with these types of apps these days. There is a notable difference between a newsfeed from an RSS reader and the news offered by social networks. Is almost like choosing to get dinner on a fancy buffet restaurant or just plain old McDonalds. Sure, in both cases you get to decide what you want, but the buffet offers a lot of options you get to see firsthand without filters.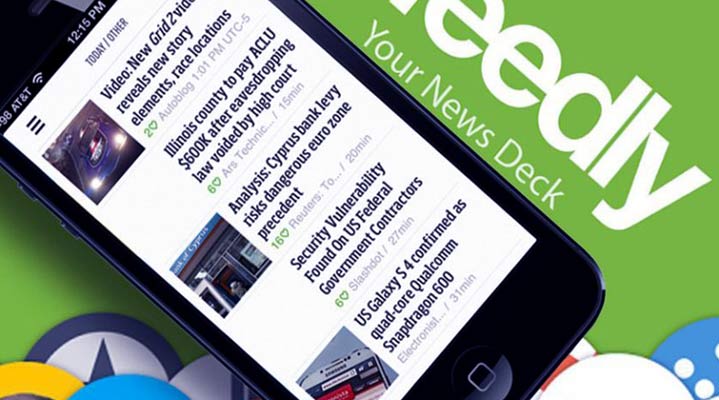 In The Age of Communications, Getting Informed Takes Hard Work
The way the world is running these days, there are a lot of ways to approach news. Social networks certainly seem to make things easier, but the mix of social views and algorithms lead to bias. Just take a moment to see how much Facebook and Twitter lean to the political left by choosing to see even numbers of news agencies with different political stances. The algorithm seems to choose the narratives that please the operators of both social networks while making the other side look bad. Users don't get to control this on these platforms, no matter how much they tinker with the settings.
Feedly is currently the largest RSS reader available for Android users, with a volume of 14 million users worldwide. The app has been around since 2008, and this year it received a major update that gives users absolute control over the type of news they want to get on their feed, with no regards to the political spectrum they may belong. Edwin Khodabakchian, the co-founder and CEO of Feedly is no short on word praising the features that make the app one of the most transparent ways to keep yourself informed.
Feedly – The Works and Features
Most RSS readers function following a basic outline: You set the RSS feeds you want to follow, such as CNN, Fox News, The New York Times, Politico or even Playground, they collect the new headlines the sites create and they show a preview of the full story that is always up to the publisher. Feedly found the app transitioning from a tool for casual entertainment to a research tool used by many. Khodabakchian saw this as an excellent opportunity to redesign the purpose of the feed and avoid any form of competition with social networks. According to the CEO, these platforms lean more to the entertainment side of news, and he wanted to change that for Feedly.
The new changes are welcomed by many, given the increasing number of new users coming on board. Feedly still has a lot to offer to casual users. The clean interface is truly user-friendly, and the free version of the service allows users to follow a hundred source of news by categorizing them into three feeds that can be arranged on topics based on your preferences such as News, Sports, Political Analysis or any other interests you may have. The app also shows what the most relevant story is until a new one takes its place. If you compare your Feedly feed with any of your social networks accounts, you will have a proper sense of the power of the algorithms of these platforms against the information you actually want to see.
You can get the Feedly App for free on the Google Play Store, a premium version allows you to follow up to a thousand sources of news, but you have to wonder if you truly need that much information on you.